Brief
The GECO Food Service supports its members regardless of their size, market and products or services. They needed a website to match their ambition, that of its members, in order to support their growth.
A new visual identity and web branding, a video, as well as the creation of a member space with identification and database, offers the GECO the technical and artistic solutions to best serve their members.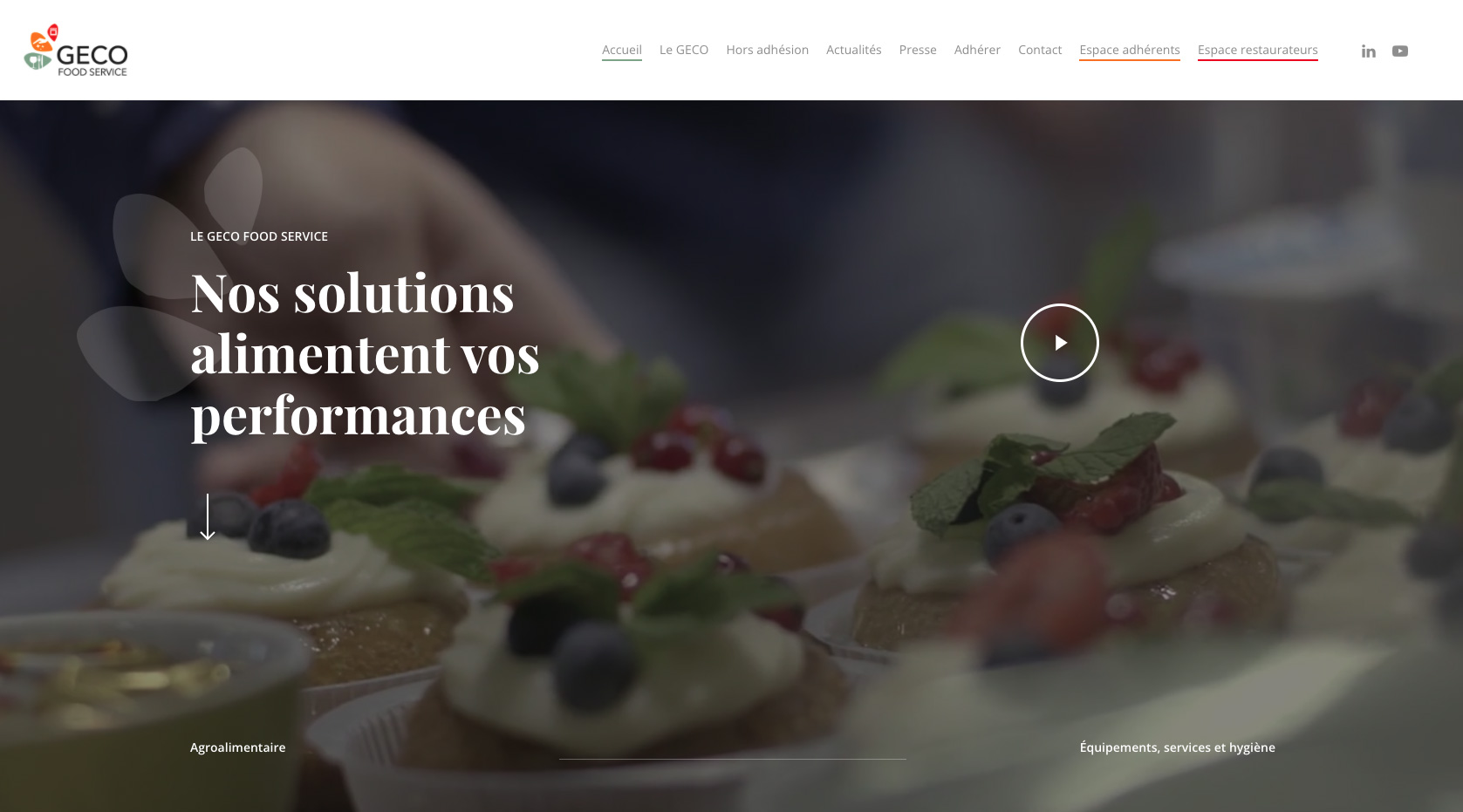 Website & Vidéo
The website modernizes the image of the GECO, with a smooth rendering, animated and diversified pages. The members section offers a database with identification, allowing the sharing and exploitation of the numerous resources. Finally, the news section allows them to communicate about their seminars, training courses and other relevant information.
cliquez sur l'image pour lancer la vidéo